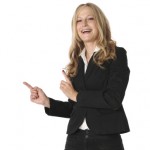 Sometimes, I feel like all of us professional presentation coaches are either a bit hypocritical or bit egotistical. We all collectively seem to have the opinion that humour is really beneficial if done well, but disastrous if not.
Since the telling of jokes is a black art that none of us understand, and in the absence of a set of codified rules about it, we usually resort to advice that says:
"Unless your really good at it (CAVEAT) don't try, the risk is too great" and then we take to the stage ourselves and start off or end with a joke.
Well, I want a set of rules. When can I tell a joke? What can I tell a joke about? Enough of this avoiding the issue, lets given the clients the rules (even if complicated and needing practice) and then let them decide to try it or not.
I have some ideas, some great blogs and resources and a few good books and so far some pretty clear ideas on what may be a set of rules but what do you think? Where have you seen it work? Seen it fail?
In short, please respond, with a joke if possible? And maybe I can pull it all together into something better than "Be careful" cop out…