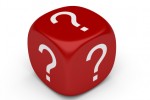 Be Careful What You Ask For
A question can tell you more about the questioner than they realise: be careful what you ask!
I'm helping a bid team prepare for a major RFP and eventual presentation. It's for outsourced global business services to one of the largest companies in the world, and the team has an opportunity to ask clarification questions tomorrow. Today our conversation focused on what information is needed to improve the RFP response–a good thought process only one side of the equation.
What impression do you want to leave the prospect with?
Every meeting is an opportunity to sell and if we are not careful an opportunity to lose the deal as much as win it.
Imagine a three-way conversation about anything–let's say a sport. Two people are discussing the merits of a coaching strategy, when the third person asks what kind of ball is used in the game. What do you think the two strategists now think about the third?
What you ask, tells people what you are thinking, what you understand and more importantly what you don't.
Open and closed case.
When we are teaching teachers, we actively encourage them to listen for "open" or "closed" questions. Closed questions signify that the student is seeking confirmation or clarification of their understanding of the material. Open questions are often a signal for a lack in comprehension. Look at the difference between the next two questions (both asked of me last week when running a sailing course) and think about what you might infer about the questioners:
So I push the tiller the opposite way I want the boat to go? (closed)
What happens if I pull it towards me? (open)
In sales, questions can indicate potential pain: "Could your solution help me identify costs I could eliminate?" Or, they can be an attempt to gain control of the conversation: "Yes, that's great – but I want to know how you would eliminate costs."
For the seasoned salespeople, this is standard stuff and there are lots of resources around how you, as a presenter (teacher or salesperson) should respond to a question. But what about asking questions?
Strategic questions
If you are familiar with SPIN selling, you know that we don't always ask questions in the sales cycle because we want to know the answer. More often, we are asking questions to prompt the prospect to consider an issue and realise they have a problem – naturally one that we can help them solve.
So questions like, "If we could improve the product while reducing the total cost by 10%, would that drive the kind of value your shareholders are looking for?" isn't about gaining insight into the customers world as much as making them evaluate the impact of your solution.
Telling people they should buy your solution and making it clear you believe its the right thing for them isn't a good way of selling. Asking questions that make them realise they cant l've without you is much smarter approach.
But then I guess the most important question "So, when can we start?" is inappropriate tomorrow!